Software Developer Intern - Backend Team
This position is no longer active
Either the position was filled, or the ad has expired.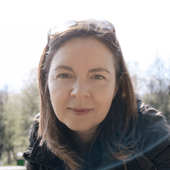 Contact
Anda
Human Relations Person a.k.a hasher
Agile Freaks Benefits
Full Transparency

We offer full transparency to the company's info. You can gain entrepreneurial skills by accessing information about budget, financial predictions and overall business info. Nothing is off limits.

Flexible working hours

Flexible work hours. You are allowed to choose the dates and times for your working hours, as long as your tasks are done and your absence doesn't impact your team's productivity. We aim to help you balance work and non-work responsibilities.

Remote Work

Ability to WORK remotely. You can work from our offices, from the comfort of a luxury destination or your shack in the forest! If you have an internet connection, we don't care.

Craft Budget

A sum allocated each year for every freak. Use it to perfect your craft, no questions asked!

Vacation Bonus

Relax for a month and get paid twice. The first 21 vacation days have a bonus attached in the form of a salary.

Profit Sharing

You will be assigned a piece of the pie, based on your seniority and level of experience. As with everything else, we offer full transparency of this process.

Lunch

Free your "mental cycles" from figuring out what to eat. Super duper tasty lunch provided each day. You will have access to an app where you can choose what you want to eat.
Workplace & culture
Truth and Kindness
Freaks are supportive with each other and all relationships are based on trust and respect.
Initiative
Freaks will always take initiative because there is a solution to every problem.
Balance
Life is more important than work.
Communication
Freaks listen carefully and are not afraid to speak up.
Supportiveness
Freaks are focused on helping to move things forward.
Excellence
Freaks want to excel at what they do! They're always looking for ways to improve!