Data Engineer
We think that working together should be a path to expanded knowledge and personal growth. The freaks aim for the high skies with our Core Values and Mission and Vision in mind!
We usually respond within two weeks
About the role:
As part of our team you will explore the data, formulate the right questions, and present your findings. You will use your skills in statistics, data analytics, data visualization, and machine learning algorithms to identify trends and create forecasts for the business.
What you will do

Set up data infrastructure
Develop, implement and maintain databases
Enhance the data collection process
Collect structured and unstructured data
Source missing data
Organise data into usable formats
Process, clean & verify data
Analyse data, generate information and insights for trends and patterns to find answers to specific questions
Communicate findings to stakeholders using visualisation and other means
What you need to have/know

Degree in Computer Science, Data Science or Statistics
2+ years of hands on experience with Big Data ETL processes, Data visualization, Data Exploring Algorithms
2+ years of experience with Data Management, Analytical tools, languages and libraries (e.g. R, Tableau, Google Analytics, Jupyter Notebook, AWS Glue, AWS Glue Databrew)
Good knowledge of a computer programming language, preferably Python
Good knowledge in Data Modeling
Statistical thinking
Critical thinker and problem-solving skills
Proficient in English
Excellent communications skills
What we offer:
We hide nothing! Full disclosure on company information!
Profit Sharing - we share all registered profit between the freaks, based on seniority and level of experience.
Craft Budget (personal budget to improve your craft, buy anything you need, software, hardware, books, conference tickets and such, no questions asked, no paperwork needed): $2500/year/person
Access to our startup fund ($120,000) to implement your personal project
Flexible program
10% of your working time to work on a personal project
Holiday Bonus (1 salary/year)
Mold your workplace through AFIP (Agile Freaks Improvement Process). Curious about AFIP? It's the best thing to make yourself heard!
We are waiting for you to join our team of freaks!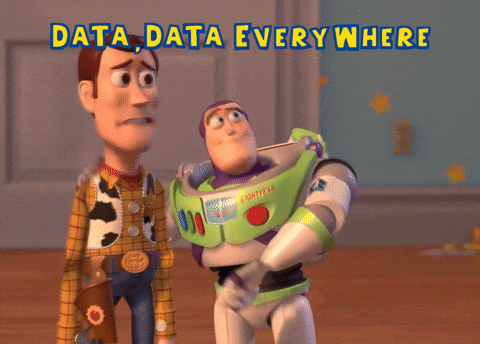 Locations

Remote status

Fully Remote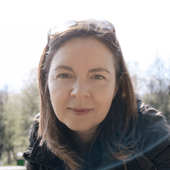 Contact
Anda
Human Relations Person a.k.a hasher
Agile Freaks Benefits
Full Transparency

We offer full transparency to the company's info. You can gain entrepreneurial skills by accessing information about budget, financial predictions and overall business info. Nothing is off limits.

Flexible working hours

Flexible work hours. You are allowed to choose the dates and times for your working hours, as long as your tasks are done and your absence doesn't impact your team's productivity. We aim to help you balance work and non-work responsibilities.

Remote Work

Ability to WORK remotely. You can work from our offices, from the comfort of a luxury destination or your shack in the forest! If you have an internet connection, we don't care.

Craft Budget

A sum allocated each year for every freak. Use it to perfect your craft, no questions asked!

Vacation Bonus

Relax for a month and get paid twice. The first 21 vacation days have a bonus attached in the form of a salary.

Profit Sharing

You will be assigned a piece of the pie, based on your seniority and level of experience. As with everything else, we offer full transparency of this process.

Lunch

Free your "mental cycles" from figuring out what to eat. Super duper tasty lunch provided each day. You will have access to an app where you can choose what you want to eat.
Workplace & culture
Truth and Kindness
Freaks are supportive with each other and all relationships are based on trust and respect.
Initiative
Freaks will always take initiative because there is a solution to every problem.
Balance
Life is more important than work.
Communication
Freaks listen carefully and are not afraid to speak up.
Supportiveness
Freaks are focused on helping to move things forward.
Excellence
Freaks want to excel at what they do! They're always looking for ways to improve!
Data Engineer
We think that working together should be a path to expanded knowledge and personal growth. The freaks aim for the high skies with our Core Values and Mission and Vision in mind!
Loading application form